Apollospace is running an Indiegogo campaign to produce our special ultra-high resolution Apollo photography collection on a commemorative custom Saturn V shaped USB
FIRST STEPS – APOLLO MISSION PHOTOGRAPHY VOL. I
INCLUDES ALL FLIGHT PHOTOGRAPHS TAKEN BY THE ASTRONAUTS FROM THE FIRST 5 APOLLO MISSIONS: APOLLO 7 through APOLLO 11
July 20, 2019 is the 50th anniversary of the historic Apollo 11 mission and humanity's first steps on another world.  Apollospace proudly presents THE DEFINITIVE collection of FULLY RESTORED ULTRA-HIGH-RESOLUTION FLIGHT IMAGES, from the first Apollo flight of APOLLO 7 to the first steps on the Moon and safe return of APOLLO 11. This commemorative Apollo 50TH Anniversary Custom Saturn V USB features EVERY PHOTO taken by the astronauts from the FIRST FIVE APOLLO MISSIONS: Apollo 7, Apollo 8, Apollo 9, Apollo 10, and Apollo 11 – over 5000 images on a 64GB commemorative custom Saturn V USB.  You can now pre-order this incredible collection at a low introductory price through this campaign.
About the Saturn V USBs:
The commemorative 50th anniversary Saturn V custom shaped USBs measure approximately 4.75 inches high and .75 inches in diameter.
The blank version contains 16GB of memory space.
The First Steps version is a 64GB drive with over 59GB of data – more than contained on 12DVDs – filled with over 5000 ultra-high resolution uncompressed JPEG images measuring up to 5000 pixels at 300dpi.  Each image has been completely and fully restored from the most recent and highest resolution NASA/JSC scans.
The Apollo Photography:
From the first flight of Apollo 7, the first manned Apollo mission to fly…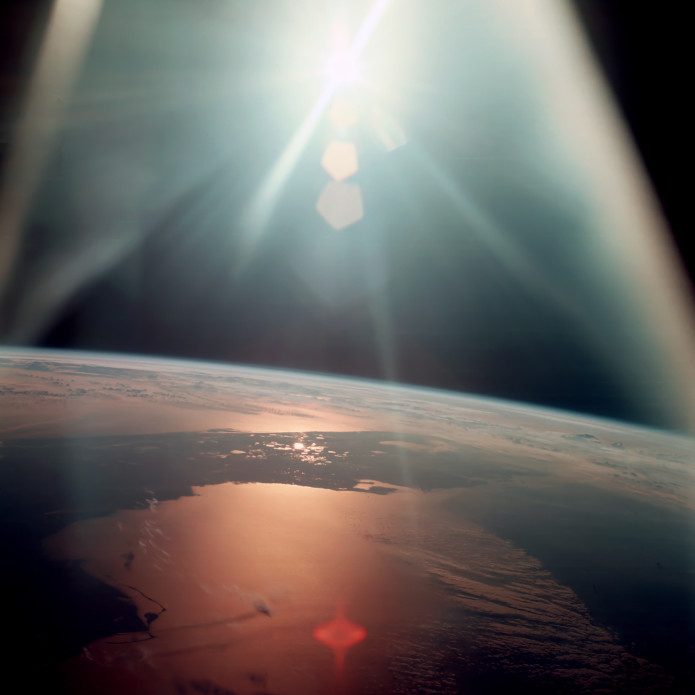 The First Steps Saturn V USB contains 534 ultra-high resolution flight images from the historic Apollo 7 Mission – every photograph taken by the astronauts during this historic mission.  All images contained on this USB are uncompressed jpeg files that measure 5000 x 5000 pixels at 300 dpi.
… to the bold venture to the […]